IU-ECOAQUA is involved in the workshop on maritime spatial planning in the Canary, with a talk about the submarine minerals in the Macaronesia.
Participating at the MACARONESIAN MARITIME SPATIAL PLANNING (MarSP) workshop with interesting initiatives for the MSP in the Canary.
The Canary Islands stakeholders gathered to work and contribute to MSP process.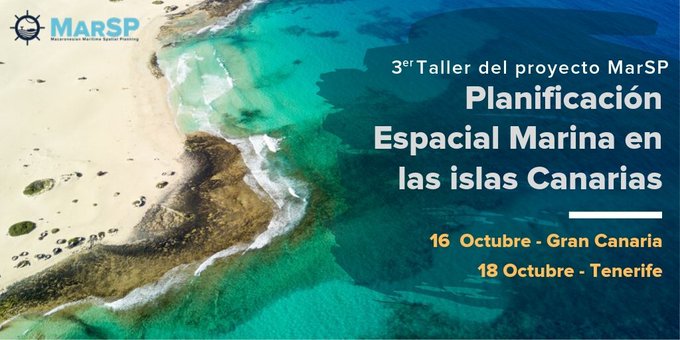 Read More
The University Institute ECOAQUA, dependent on the University of Las Palmas de Gran Canaria (ULPGC), has organized two technical workshops that will bring together hundreds of experts this September 21st in Las Palmas de Gran Canaria and next September 28th in Santa Cruz de Tenerife, with the aim to establish the basis for cross-border cooperation for Macaronesia between Portugal and Spain in the coming years


Read More